Shareholders
The shareholder's Discussion Forum has changed platforms. Click here to browse through our new Forum.
If you are a shareholder and do not have the forum information, please contact general (at) windside.com.
Share Issuance
Windside is a private shareholders company with over 400 shareholders.
New share issuance has begun!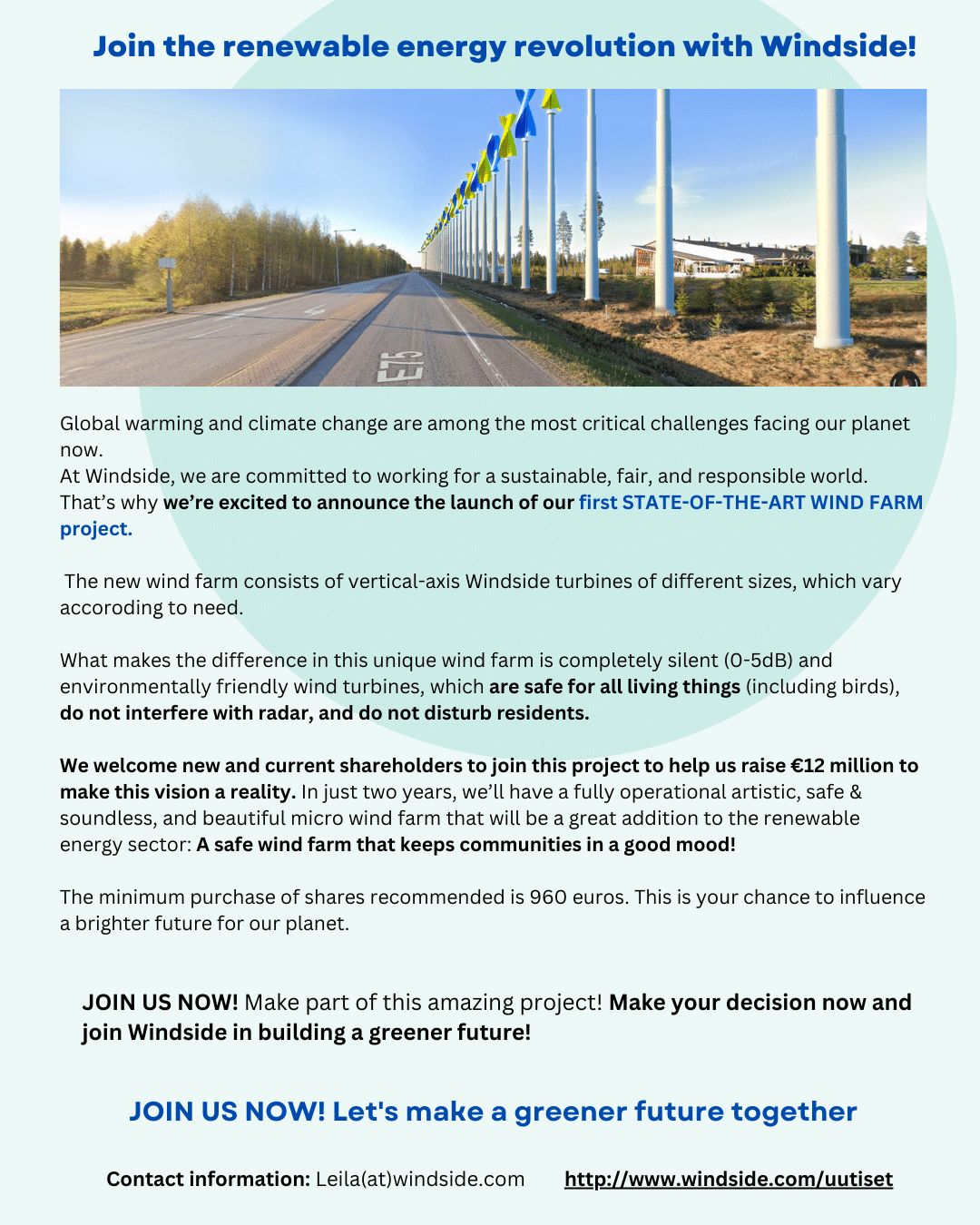 About Windside as a company:
Oy Windside Production Ltd is a Finnish company that specializes in the manufacture of robust, durable, and reliable vertical-axis wind turbine (VAWT) systems.
Windside's unique shape was created in 1978 to be the safest on the planet. Risto Joutsiniemi started as a private company on 2.2.1982.
The company has installed Windside vertical wind turbines in 45 countries, for e.g., Pearl River Tower and Canton Tower in China 100 meters and 200 meters.
Windside vertical wind turbines have a soundless operation, no vibration, do not kill any birds, have a graceful rotation and do not disturb residents of nearby areas.